Muay Thai & Kickboxing Fitness Center
Muay Thai & MMA Center
M1 provides an environment members love to workout in and we are certain that, whatever your goals, you will love M1 as much as we do. It is the ideal place to learn the Martial Arts, make friends and get a great full body workout. Whether you want to train in Muay Thai, Boxing, or MMA, we are the place to go!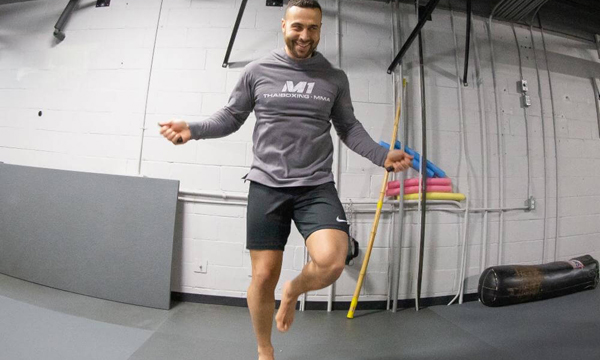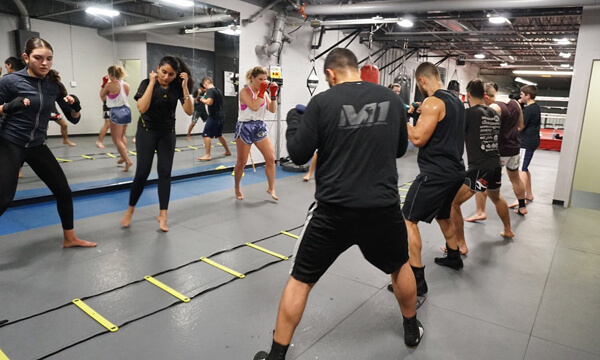 Private Group Sessions
Private group training is also available with Coach Alex. This is great for team-building with your group, whether the focus is on overall fitness or a specific area such as Muay Thai, BJJ, or MMA. We also offer dryland training, which will help deliver the agility, balance, coordination, strength and skill training for young players in hockey and soccer. Call us today @ 905 856-6902, to book your private group session!
Personal Training
Private training is also available with our instructors. With one on one training, the instructor will help the client set realistic goals and ultimately achieve them. With a personal trainer, you will receive the motivation you need that is important to your fitness success. Once the goals are set, the personal trainer will teach you proper exercise methods and progressions. Call us today to enquire about our personal training program.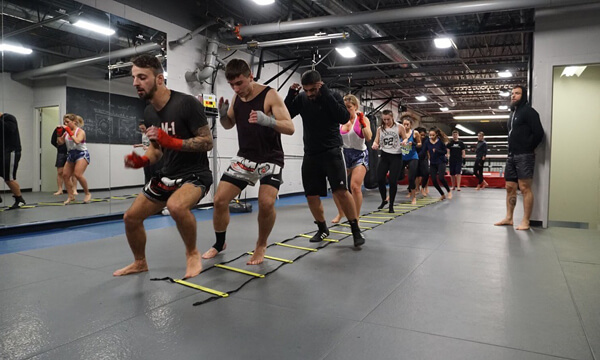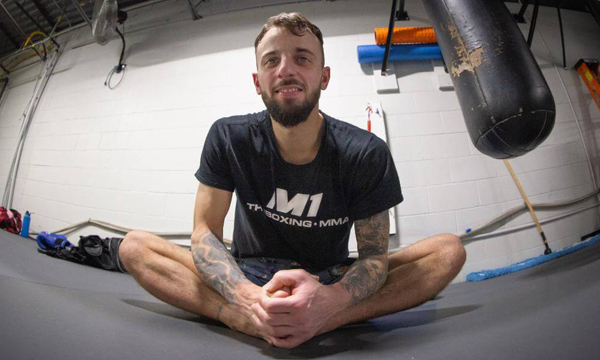 Kettle Bell
Coach Dennis runs our kettlebell classes. His classes offers a different kind of training using dynamic moves targeting almost every aspect of fitness – Endurance, strength, balance, agility and cardio endurance. People love it because it's challenging, efficient and you only need one piece of equipment. The moves require power from the legs and hips to move weight, giving you integrated whole body movements that are often missing with other types of training. Kettlebell exercises will get your heart rate up in a whole different way than cardio and challenge almost every muscle in your body.
MMA Weight Training & MMA Strength Training
M1 Thai Boxing • MMA provides kids MMA in Woodbridge, ON. Once you see what we have to offer in kids Muay Thai, we know you'll choose us.
Designed to be multi-faceted in its approach, M1 often invites former trainers, fighters, and colleagues to teach and contribute to the system. When you join M1, you'll experience the professionalism, companionship, family values, and absence of egos that built the M1 community and that is responsible for keeping our members returning year after year.
Group Kickboxing Fitness Sessions
Thanks to our personal training, we have been recognized for excellence. Our Muay Thai boxing gym speaks for itself and M1 Thai Boxing • MMA welcomes the opportunity to prove it to you. When you think of MMA, we know that M1 Thai Boxing • MMA will be the first name that comes to mind in Woodbridge, ON. For martial arts and nogi wrestling, we are the place to go.
We offer the best in ladies fitness and it's our goal to provide what you need. If you're looking for a martial arts school and boxing gym, contact us today.
Muay Thai Fitness & MMA Fitness Classes
We provide fitness for customers of all ages and sexes. We offer many options. Build up your fitness level in an inclusive ladies-only fitness class. This is a fast-paced, non-judgmental class for women of all fitness levels, designed to be a great and fun workout!
Book a private session with one of our top instructors to get personalized training in any of their specialized areas, including fitness, Thai boxing techniques, BJJ, etc. Great for those who need to refine their techniques, are looking for more advanced training and feedback that's specific to you, or just want to work one on one with an experienced instructor.