Muay Thai
MMA Training
Center
Our M1 Team is committed to providing a proactive, safe, clean and friendly environment for our members to achieve their personal goals in self-defense, combative sports and physical fitness. We seek to enhance the quality of life in our community through our diverse and affordable fitness programs.run by our elite trainers.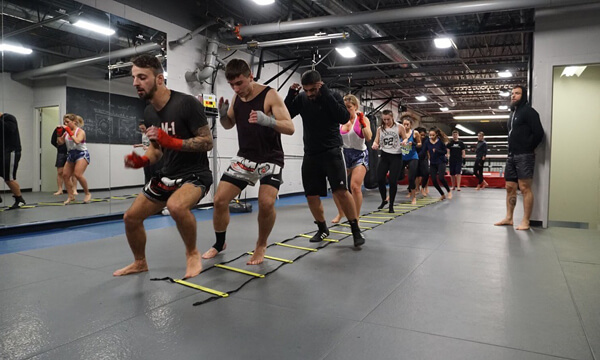 M1 Thai Boxing.MMA is a Mixed Martial Arts Gym, featuring programs of Self Defense, Fitness and Fighting. Since 2006, Alex Ricci and Dennis Carelli have provided top-level Muay Thai instruction to people of all skills levels and offer inspirational fitness classes to elevate health and wellness for adults and for youth. M1 trainers are second to none, with over 22 years of experience, specializing in Muay Thai, Boxing, MMA, Kettlebell Classes, Dryland Training and Personal Training for men and women, as well as Kids Muay Thai and MMA.
About Us
M1 Thai Boxing.MMA offers a compelling group training experience for its members, with High-Intensity Interval Training (HIIT), Circuit Training, and Resistance Based Functional Training. The combination of these training concepts, will give you a workout experience, like no other. These combinations of training, have proven to be the most effective workout method for burning fat and building lean muscle.
Our workouts keep our members challenged at all times, while having great fun. You will test your strength and test your willpower. You will get leaner, faster and more agile. Our workouts are team based and are intense. Its 60 minutes of high intensity interval circuits, that will test your strength, core stability and cardiovascular endurance. The functional training, which is resistance training, will help you burn calories, long after your workout is done. You will put your cardiovascular and strength to the ultimate test. After your workout you will walk out with improved energy levels, higher metabolism and greater endurance. It's hard work and great fun, as you learn your true limitations.
M1 Thai Boxing.MMA is more than just a place to enhance your physical fitness or develop skills in Martial Arts.When you join our team, you automatically become a member of not only the gym, but of the family and community that is the foundation of the gym's friendly, family oriented atmosphere. At our facility, you will find a community that is receptive to any and all skill levels and physical fitness levels. Our members embrace each other as they train together to achieve their personal goals, with the guidance of our professional trainers.
Whether you are looking to get into the best shape of your life, learn self-defense or are interested in competing, our elite team of professional trainers will help you achieve your personal goals.
MMA Training At Its Finest
A 1985 study found that children in martial arts have an increased sense of responsibility, and a higher sense of self-esteem.
Muay Thai Training
MMA Classes
Our vision established one of York Region's most respected Martial Arts and fitness solutions: the M1 Thai Boxing System. Drop by, take a tour of our facility, and get a free intro class! Personal training and Dryland private group sessions are also available.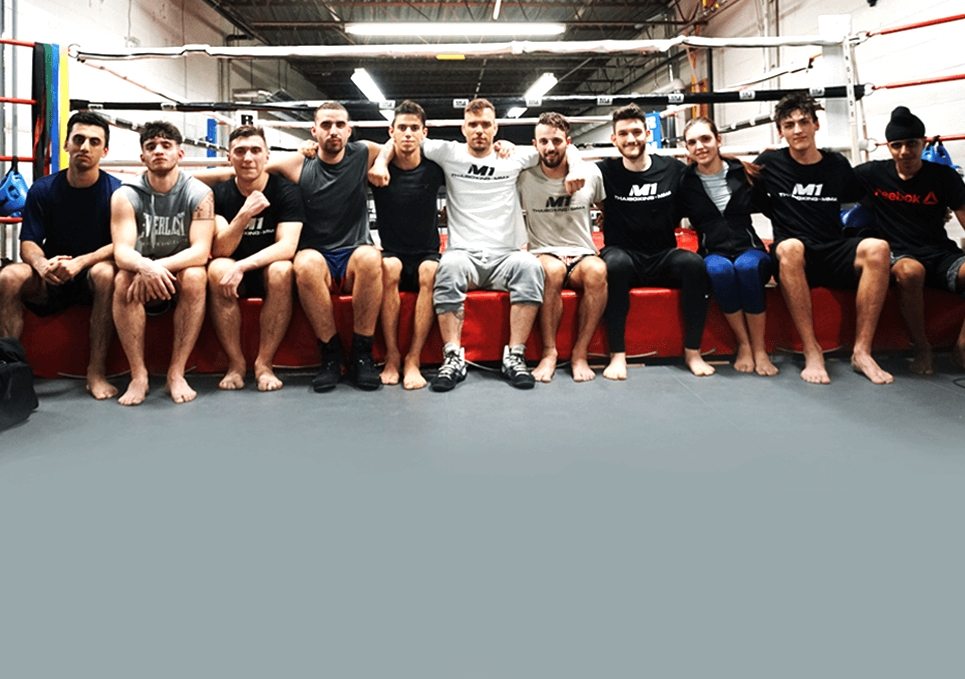 Professional MMA & Muay Thai Training
Elite MMA Trainers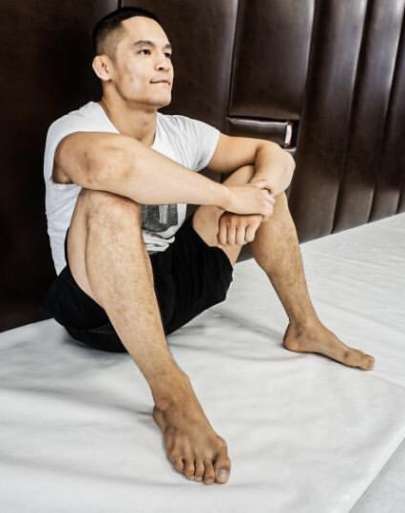 Max Li is a specialist in the art of Brazillian Jiujitsu. His training emphasizes on controlling an opponent on the ground in a technical manner and employ a submission hold to finish the fight.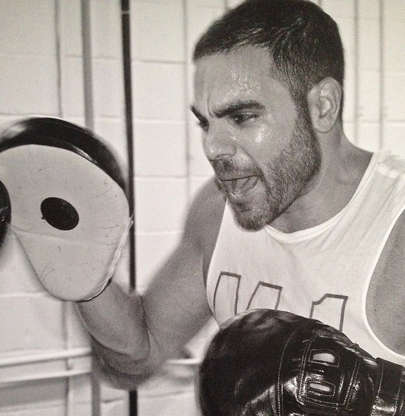 Coach Dennis is the son of a professional boxer, introduced to Martial Arts at a very young age. His workouts consist of circuit and conditioning drills, while incorporating Muay Thai techniques.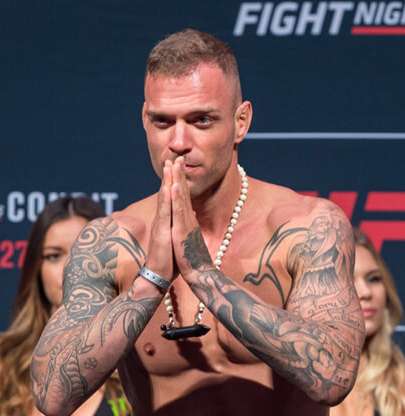 Kru Alex Ricci , Head Coach at M1 Thai Boxing, on the outside he's a lean mean fighting machine, but on the inside, he is a gentle soul with a passion to teach. A mentor to all his students, "I learn a lot through competition. It really tests me. It helps me grow as a person. And I like to share my experiences and pass on my knowledge to other people," says Ricci, who stumbled upon combat sport of Muay Thai in a library when he was a teenager.

After a visit to Thailand, the motherland of the sport, he began training and competing in fights before opening up a gym in 2006 with Dennis Carelli, that focuses on finding balance and physical strength within men, women and children. " Has over 20 years of experience. Strong desire with making a difference in their lives. Teaching the next generation everything he has learned in this sport in the last 20 years.
[trx_sc_events type="default" cat="0″ count="3″ columns="1″ past="1″ slider="1″ slider_pagination="" slides_space="0″ title="" subtitle="Upcoming Events" description="" link="" link_text="" link_image="" scheme="dark" id="" class="" css=""]
I thank God everyday for M1 Thai Boxing, and the family we have become part of. My daughter started training at M1 in December 2017 and instantly became addicted. What M1, Alex Ricci and all the trainers at M1 have done for my daughter is beyond words. thai boxing review
BEST PLACE TO TRAIN! Seriously, ask me about joining M1 and I'll say it was one of the best decisions I've ever made. thai boxing review
Great reception. Great workouts. Amazing instructors. Great culture. A well kept, clean, respectable gym. I have already lost 20 pounds in my first month. muay thai review